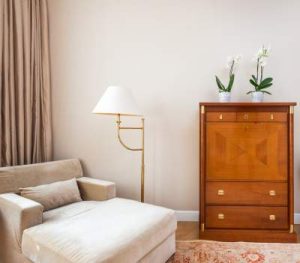 Gun accidents are getting a pretty common thing, and usually, the main reason behind these accidents is the owners not putting effort into keeping their firearms in a safe and secure place.
Now, when it comes to keeping firearms stored securely, a gun cabinet is a no-brainer. However, when it comes to choosing a proper safe, things can get pretty tricky. That said, one particular offering from Stack-On has been gaining a lot of popularity. So, recently we decided to give it a try.
Does like actually live up to the fame? Well, through this Stack-On 8 gun cabinet review, you will get to know exactly that. We will go through the ins and outs of the safe and make you have a proper understanding of the cabinet. So, if you want to learn all about it, continue reading!
Stack-On Eight Gun Cabinet Review
Stack-On GCB-908 Steel 8-Gun Security Cabinet, Black
Holds 8 rifles or shotguns up to 54" tall
Top shelf provides additional storage or is removable - Stack-On's patented contoured...
Shelf is positioned in the front of the cabinet so longer guns can be stored along the...
Full length welded and staked steel piano hinge provides greater security - 3 point...
Last update on 2023-06-14 / Affiliate links / Images from Amazon Product Advertising API
We have extensively used the cabinet for a prolonged amount of time. Now, we have an accurate idea of all the things it can actually offer. And in this segment, we will fill you in regarding every factor of the safe. So, let us get into it, shall we?
Storage
First, let us talk about the space it can offer. As the name suggests, it will be possible to make the safe accommodate at least eight guns. And yes, we are talking about fully stacked-up rifles. Those long shooting sticks will not have any trouble being inside the cabinet.
To be exact, we could fit eight shotguns inside it. And no, they were not leaning on each other. There was a good amount of wiggle room. Considering that, we guess it would be safe to state that you can even keep nine skinny rifles inside it if you want to. However, do note that there are grooves for eight rifles only.
But what about the height capacity? Well, if you notice the official specification, it states that the safe is 54 inches tall. But that does not mean you will get the full 54 inches. There is a dedicated space on the top for ammo and small firearms. But it will not be an issue to fit reasonably long sniper rifles inside it.
How so? Well, if you want to, you can remove the top shelf. That will let you use the entire 54 inches of height the safe has to offer. However, you would want to keep the top shelf in place if you are going to store bullets and small firearms inside it.
Protection
Yes, it will be possible to keep plenty of rifles inside the cabinet. But will they be safe inside? Well, the brand had factored that in when they were manufacturing the cabinet. Unlike the regular gun safes, you will find non-marring barrel rests and standoffs inside.
Those will keep both regular rifles and firearms with attachments safe. You will not have to worry about scratching the bodies of your precious guns. There is foam padding on the bottom too. That will lower the chances of the gun stock getting damaged.
Security
Would it even be a gun safe if it did not offer the proper amount of security? Well, our answer would be – no. But the good news is that you can have complete peace of mind with this cabinet. The manufacturer has opted for a three-point locking system.
There is a double-bitted lock present too. That will offer greater overall security. What about a digital locking mechanism? There is key coded lock available too! With that, you can provide access to the people you trust without having to give them a physical key.
Build Quality
Another essential thing about gun safes is the build quality. Spoiler alert! Stack-On has nailed it in this factor too! The overall construction is of high-quality steel. Its walls are pretty thick, which makes it highly thief-proof. You will even find piano-staked hinges. Those will be pretty hard to bypass.
On the back, there is a durable epoxy finish. This finish will make the cabinet look good and make it hard for anyone to get access to the inside. So, you can rely on it entirely when it comes to keeping all your valuable and precious firearms away from the wrong hands.
Installation
You will not even have to go through any trouble when placing this cabinet. There are pre-drilled holes present on the body. That will save you from the hassle of drilling holes into steel. The flush design of the bottom will make the task of fasting it to the floor effortless. Also, there are pre-drilled holes on the top and bottom.
On that note, the manufacturer will include all of the installation hardware with the package. That means you will not have to purchase anything extra.
Outlooks
The exterior does not really look that fancy. But we can not hold this against the cabinet, but gun cabinets are not really meant to make your interior space welcoming. However, there are two different color options that you can choose from. The first one is black, and the other one is green.
Final Words
To wrap up this stack on 8 gun cabinet review, we will say that the cabinet is well-worthy of the money you will be spending on it. There is space for holding beefy rifles and shotguns. The top shelf will offer you additional space for ammunition and small guns. Also, the build quality is top-notch!