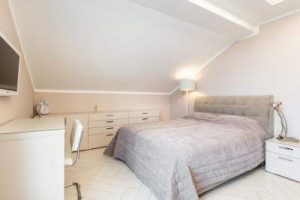 Wooden dressers are commonly found in all households. People have been using them for centuries due to their durability and low maintenance, making them usable for years.
While some people may prefer to keep old dressers as they are, some may want to give their dressers a makeover to make them look modern. In order to do so, people may paint their furniture, stain it, add graphics, replace old hardware, or use other ideas to make it look stylish.
How do you make a wood dresser look modern?
A raw dresser makeover will make your furniture look modern if creatively transformed. Here's a list of ideas you can implement in order to modernize and make it look classy.
Strip and add wax
This hack is for wood lovers. To give a more classic look to your wooden dresser, you should strip off its paint using a paint stripper. Then add clear wax onto the stripped surface to enhance the wood's original color.
Change the color using Paint
While wooden furniture is known to give a formal look to any space, changing its color using paint would enhance its beauty and make it ideal for giving any space a modern and stylish look.
If you prefer a white place inspired by Swedish places, you can still paint your wooden dresser with pastel colors. Painted furniture is one of the most common types of furniture found in most homes.
Add graphics
While your ordinary wood dresser may look boring, adding large-sized graphics on the front of the dresser would make it look striking yet subtle. This addition would give your dresser a modern look in a cost-effective way.
Adding graphics does not require exceptional artistic skills since stencils can be used, which would make the process extremely easy for you to do yourself.
Use Spray Paint
If you eagerly want to change the color of your furniture but do not have the time, expertise, or budget to paint it, you can use spray paint. Spray paints are comparatively cheaper and are available in a range of color options varying from matte to shiny spray paints. They do not require much time and effort, but the only drawback you might face is the dripping lines.
Replace Old Hardware
Replacing old hardware with new one gives the furniture a new look with or without changing its color. The following steps must be followed to replace old hardware with new hardware.
Remove the old hardware.
Drill in new holes for the new hardware.
When the filler has dried up, sand it.
Paint the furniture (optional).
Screw the new hardware into the newly drilled holes.
Change its Legs
While your normal wooden dresser may look boring, changing its legs to something fun and quirky might help you modernize dated furniture and change the visual completely. Doing so can also help adjust the height of your dresser according to your need. To change your wooden piece's legs, follow the following steps:
Unscrew the old legs and remove the parts that were glued.
Check if your wooden dresser's base needs extra support. If it does, use blocks of wood to provide the required support.
Drill in the screws in the furniture leg plates.
Attach the new leg to the bolt.
How can I change the color of my furniture without paint?
Painting furniture is the most common way to change the color of your furniture. But sometimes, painting is expensive, time-consuming, or not an option. This article talks about 5 DIY furniture makeover ideas to change the color of your furniture without painting it.
Use Washi Tape
Washi tapes are decorative tapes available in various colors and designs. It can be found in numerous patterns, including simple lines, Greek detailing, and V-shaped pattern.
Washi tapes do not damage the surface they are applied to as they can be easily taken off. After application, washi tape can be sealed using mod podge or similar items to prevent it from coming off.
Apply Furniture Tacks
While a bedroom dresser makeover might look difficult, it could be made easy by using furniture tacks and nailheads. These accessories are easy to apply and make your furniture look fun. They add extra dimension and texture to the furniture through the various available designs and can be classified as an easily available option.
Staining/ Bleach
While painted furniture looks sophisticated, Staining or bleaching your furniture could also help change its color. But before doing so, one must consider the type of finish on their furniture and whether they want a lighter color or a darker one than the existing color.
In order to completely change the color of your furniture, you will first have to sand or use a petroleum solvent to cut down the existing color. Then you must put your desired stain on the furniture and seal it with a sealer.
Use Paper of Fabric
To change the color of your dressing table without painting it, you can use self-adhesive wrapping paper or fabric in the drawers. This would allow you to make a customized piece of furniture that would enhance your room's overall look. In order to paste fabric or paper to wood, you must use fabric glue like mod podge as it would avoid a mess and help in pasting the desired material on wood efficiently.
Change Hardware
The easiest way to change the color of your raw wood dresser is by installing new hardware. Many people prefer keeping their original hardware, but changing it can give a new, classy look to your furniture and help change its color. Homeowners can choose brass pulls, marble knobs, copper or concrete pulls, ribbon pulls, leather pulls, or any other accessory for their furniture.
What can wooden dressers be transformed into?
Out of ideas?
Here are some that you can apply on your own.
Transform it into a Television Stand or Desk
Wood dressers that have a long height can be substituted as TV stands. Since wood dressers have multiple drawers, this would ensure the dresser is being fully utilized as a piece of functional and stylish lounge furniture. Wooden dressers can also be substituted as a desk. You can do so by removing some drawers to form a kneehole and letting the rest of the dresser would stay the same.
Use it as a Bathroom Vanity
If you want extra storage space in your bathroom or to give your bathroom a classic, vintage look, you can upcycle your raw wood dresser. Doing so would save unnecessary expenditure on bathroom furniture while using your old dresser. To make your ordinary dresser look different, you can use paint, appliques, and glaze to make it look fun.
Use it as a Sideboard
Wooden dressers can be transformed into antique and classy sideboards if some drawers are removed, and the dresser is painted or decoupaged. This would ensure that the furniture piece is utilized fully while also adding a sophisticated touch to your room.
Transform into a Shoe Storage Rack
A wooden dresser that is not in use can also be used as a shoe rack. This can be done by adding already assembled shelves and drawer slides to your dresser. This would allow you to store more shoes and use the rack conveniently.
Conclusion
Wooden dressers have been used for centuries. People believe in the benefits of using wooden dressers, so discarding them is usually not an option. Wooden dressers surely make for unique furniture pieces but giving your raw wood dresser a slight makeover can improve your room's visuals.
Using the tips and tricks mentioned above may help you give a modern, classy, and sophisticated look to your room with or without paint. These DIY furniture makeover ideas will also add color to the boring brown furniture piece.