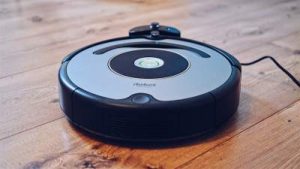 At this time, we can't desire a single moment without the internet. Look around you. Almost everything, indoor or outdoor, you can control through the internet.
What about the robot vacuum cleaner? Do all robot vacuums require a Wi-Fi connection? 
no, a Wi-Fi connection is not required for all the robot vacuums. You can start a basic entry-level robotic vacuum by pressing the start button on the top without a Wi-Fi connection. But, to enjoy all the features in full swing Wi-Fi connection is necessary.
To know more details about the requirement of Wi-Fi on your smart vacuum, read the article thoroughly. Here you will know about the benefits of robot vacuums with Wi-Fi and other essential factors.
Do All Robot Vacuums Require Wi-Fi Connection?
In short, not all vacuums require a Wi-Fi connection. The expensive models which are smart-home enabled require a Wi-Fi connection to control it from anywhere using a smartphone. Moreover, to enjoy all the features from the remote, you will have a dedicated app on your smartphone, just like iRobot Roomba.
But, when you go with a basic robotic vacuum, probably many latest features be missing there. Besides, the internet is not required in a robot mop. And for this reason, getting any firmware update on your mop is a laborious process discussed later.
Actually, the more you invest in the latest robot vacuum, the more features and usage you will get. It offers a broader range of features, such as scheduling cleaning times and receiving notifications when the job is done. Moreover, you will get the driver or firmware updates via OTA (Over-The-Air).
You can control a robotic mop from the app easily from anywhere if connected to Wi-Fi. On the other side, there must be buttons on the device to start the cleaning with a non-wifi robot vacuum.
What is a robot vacuum cleaner?
A robot vacuum cleaner is self-propelled. It cleans different surfaces like woolen sheets or carpets and tiles/wooden floors without any human intervention.
How does a robot vacuum cleaner work?
A robot vacuum cleans using brushes or an air-driven turbine that rotates and accumulates dirt from the floors. For sensors, they can detect the surface and run on it without any physical touch.
Moreover, there are a few ways that robot vacuum cleaners can navigate their surroundings. Some models make use of infrared lasers, while others employ Boundary Stripes. Both methods allow the robot vacuum cleaner to detect any obstacles, measure the distance traveled, and identify any hazards in its vicinity before proceeding with its cleaning task.
Why Should You Use Robot Vacuums With Wi-Fi Connection?
In this portion, you will know about the reasons why you should use robot vacuums with Wi-Fi.
Mobile Control
Want to control your robot vacuum with mobile? You need to connect your mobile to the vacuum via the app to do so. In this regard, Wi-Fi connectivity on your with your vacuum is a must. Through this connection, you can control your home cleaning task from anywhere, either inside or outside.
Voice Control
Physical control is now quite an old feature. In recent times, almost every premium smart vacuum mop supports voice command. After getting connected to the app, such a cleaner works with Google Home for voice control through Google Assistant or Amazon Alexa.
You need to command "Start Cleaning" or "Stop Cleaning" to get it on task. And in this regard Wi-Fi connection is also required.
Different Cleaning Settings
To clean different floor surfaces, you will get the feature of customized cleaning settings. This smart vacuum gives a routine cleaning with multiple detection sensors and programable controlling robotic drives. Moreover, some models can continue the cleaning carpet to perform all these features you need.
However, such sensors for detecting close obstacles like stairs, walls, furniture, and doors are also available on a non-wifi robot mop. But if it has Wi-Fi, you may get a sensor management feature to control where to go and where not to go. You can select the parameter just from the app.
Notification
What if your cleaner provides updates (driver, battery status, task completion data) from time to time. When you want to access your robot vacuum and mop from a remote area, you can't check the cleaning progress by overseeing. But when you are connected with the app, you can get notifications of work conditions.
Is It Worth Using Robot Vacuums Without Wi-Fi Connection?
If your budget is limited to investing in a robot mop, then you may go with a non-WiFi robot vacuum. Is it worth using? Yes, it is.
When the robot vacuum was invented, it did not come along with a Wi-Fi connection. Instead, the Wi-Fi connection is post added feature to make your cleaning easier with mapping sensors and other technologies.
How to control it?
To control robot vacuums without a Wi-Fi connection, either there will be a button or a remote. Since there is no Wi-Fi connection, you will miss features like voice control, mobile app control, notifications of other updates, etc. However, you can enjoy all the basic usages of a smart vacuum.
In addition, some smart mops now come with multiple surfaces recognition features that do not require the internet. They can perform cleaning on carpet types clothing so.
Now, if it can do the cleaning job automatically without Wi-Fi, these vacuums are enough for the beginning.  But if you want to enjoy the cleaning service of a robotic mop or Roomba, in true meaning, go with a robot vacuum with a Wi-Fi connection.
How to update non-wifi connected Roomba 700 and 800 Series?
Suppose your Roomba vacuum cleaner is of the 700 or 800 series that is not Wi-Fi supported. In that case, you should have an Osomo (a small device) provided by the iRobot. And with this Osomo Upgrade Pad, you have to update your device driver. Let's know the process-
Place your mop on the Home Base first.
Lift its handle.
Make sure Osomo's black tab fits the slot under its serial port, and then plug it (Osomo) into its serial port.
Wait for some minutes to complete the software update, as long as the indicator flashes.
Once the indicator stops flashing, it means the update is done.
Now, remove the Osomo.
Conclusion
Wondering do all robot vacuums require a Wi-Fi connection? This article has the answer. By connecting your robot vacuum cleaner to the app on your smartphone, you can enjoy a range of benefits to make your life swift. One black spot in all these life-changing features is once your electricity is gone or it loses internet connection, it turns into a non-wifi robot vacuum.
Moreover, robot vacuums with Wi-Fi are great for keeping your house clean if you're mostly out of the house. All you need is proper maintenance of the vacuum after completing the cleaning. So, a Wi-Fi connection on the robot vacuum is not mandatory but necessary to make your home cleaning much easier.