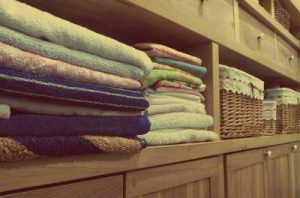 A changing pad is an essential item for every parent. It is especially important when you have a baby or a toddler as it makes changing the baby or toddler's clothes easier. It becomes further easier for you when you add the changing pad to the dresser. Moreover, it's a great thing for a room that has limited space as you don't need to buy a changing table.
You can easily add changing pad to the dresser using Velcro. You can also use other household things to fix the changing pad on top of the dresser. Every method is straightforward too.
In this article, I'm going to show you how to attach a changing pad to your dresser so you can easily change your baby without having to worry about creases. So read on if you're interested in securing a changing pad to your dresser right now…
Five different ways to attach a changing pad to a dresser
For new parents, small adjustments bring lots of comforts, and adding a changing pad to a dresser is one of them. To make sure your baby remains safe, you must secure the changing pad on top of your dresser correctly. Moreover, if you are not careful, you may damage the changing pad or the dresser.
Things to Ensure Before You Start
It is important that you take the following things into account before you begin the process.
1. Is your dresser is appropriate for attaching a changing pad
We all have dressers in our house but not all dressers are appropriate to use as a changing pad holder. Perhaps the dresser top does not have a plain surface or its height is uncomfortable for you. However, most modern dressers can be used as changing tables as long as they are perfect for your height.
Your dresser's height should be around 30-40 inches since most changing tables are constructed in this height range for ease of diapering. When it comes to the size of the upper surface of the dresser, it should be wide enough to accommodate the changing pad without any hanging pad portion.
2. Grab the Right Changing Pad
As I already mentioned, you must get a right-sized changing pad that can be easily fit on top of the dresser. Also, you must get a changing pad that causes no harm to your baby's skin. Just ensure that it's made of non-toxic materials and equipped with a restraint strap to tie your baby securely.
Now, it's time to fix the changing table with the nursery dresser. Here, I will illustrate 5 common but effective methods regarding this. So let's get started without further ado.
Using velcro
Velcro is an inexpensive household item that can be easily acquired without spending a lot of money. The good news is that velcro works pretty well when it comes to anchoring a changing pad with the dresser. Moreover, the task is super simple. Here is the process-
Attach one side of the velcro to each corner of the dresser using 4 pieces of velcro. This task can be accomplished with a nail gun or a strong glue.
Now take other portions of these 4 velcros and stick them with the changing pad. Make sure it's attached firmly.
The final step is to mount the sides of the changing pad up so that the Velcro will stick together and hold it securely on the top of your dresser.
Using Straps
I'm sure you've seen a hanging strap attached to a traditional changing table, haven't you? Yes, you have to apply the same concept here. Buy a good quality strap set from any online shop or local store and follow the following steps-
Take a few screws and stick the straps with the dresser using these screws. Medium to small-sized screws will do the trick.
Attach one end of the strap to the front of the dresser and the other end to the back.
Place the straps flat on the top of the dresser by pulling them up with your hands.
Lay the changing pad on top of the dresser, wrap the straps around the pad, and buckle it in the middle. As a result, the pad remains in place while you mount your baby over it.
Using Screwed Snap Button
This method will work great with those changing pad that comes with pre-attached safety straps. The best thing about this technique is that it won't place the pad permanently. As a result, it will allow you to attach and remove the changing pad whenever you want. Here is how to attach the changing pad to the dresser.
At first, you have to attach the snap button to the straps. Just made a small hole on all straps separately and insert one part of the button into them.
Now, grab the screwed portion of the snap buttons and place them on the upper part of the dresser using a drill machine. Make sure the buttons can be easily connected with straps by placing them closer.
Finally, place a non-skid mat under the changing pad to prevent it from moving around while changing the diaper.
Using Non-Skid mat
It is the easiest method of all, but it is recommended that you use a non-skid mat only if your dresser has high edges. After all, babies' safety should always come first.
All you need to buy a top-quality non-skid mat and cut it according to your changing pad's size. After that, place the mat beneath the pad and you're done. Easy peasy, right?
Using Sticky Changing Pad
Here is another fantastic solution regarding how to attach changing pad to a dresser. You will find a special type of changing pad in most baby stores that have a sticky bottom. You will find the sticky part is placed under a plastic coating.
To attach the pad to your dresser-top, you need to take the plastic coating first. After that, place the pad on the dresser's upper surface and press gently.  There you have it, your new changing pad is attached securely.
Conclusion
I'm sure, you have enjoyed the above-mentioned methods and have already decided which process you are going to follow. Regardless of the process you follow, you must make sure that your dresser is not damaged. Additionally, make sure it feels comfortable for you and your baby.
Therefore, if you have learned how to attach changing pad to the dresser, you should be able to complete the task in no time. If you encounter any difficulties or have any particular questions, please feel free to contact us without any hesitation.